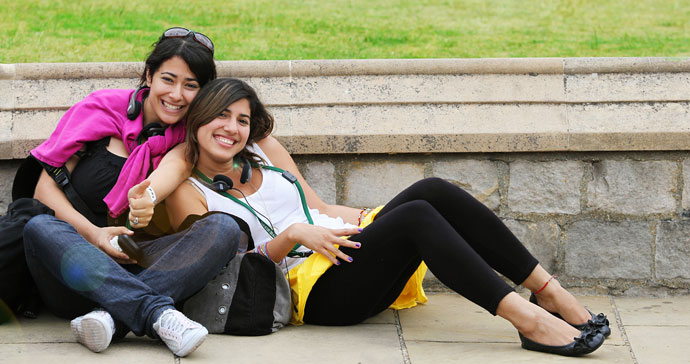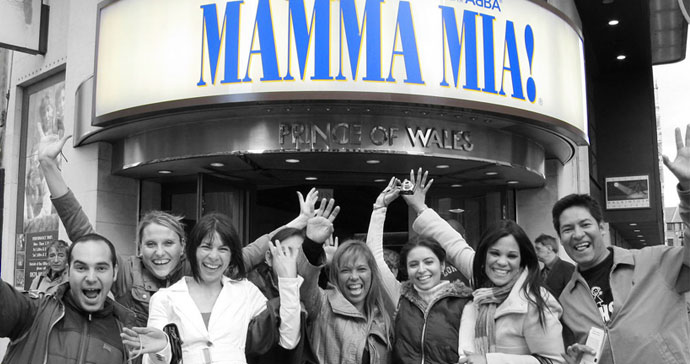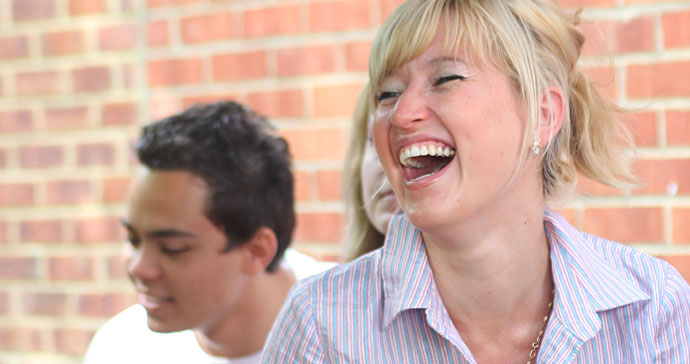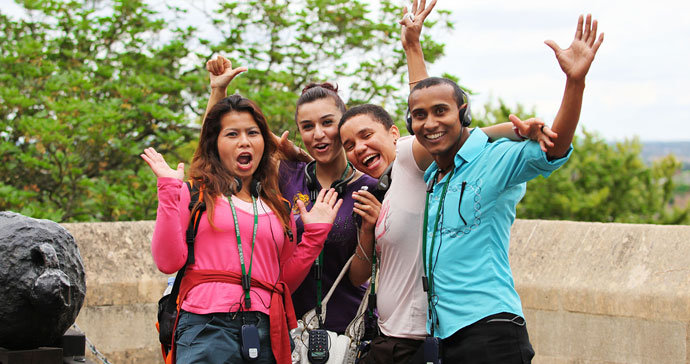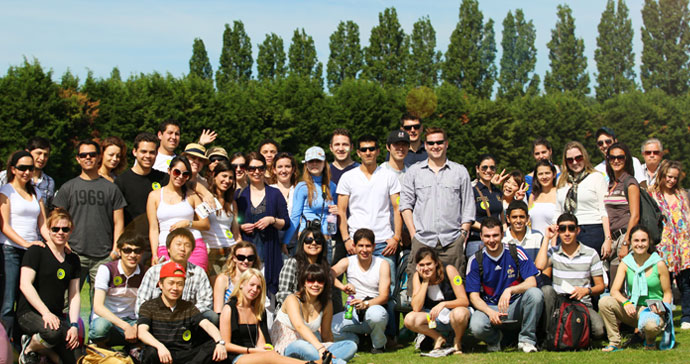 Social Programme
At WLA as well as teaching you English we want you to make the most of your time in London, one of the world's most famous cities. For this reason we run a wide range of social events ranging from ballet to football.
The World Famous West End Theatres
One of our most popular events are the WLA theatre trips. These include shows such as the Lion King, Phantom of the Opera, Mamma Mia and Les Miserables and are exceptionally good value. Typically students are able to buy £45 tickets for around £20. Please remember that these trips are extremely popular and to avoid disappointment buy your tickets at the earliest opportunity.
Pub Evenings, Day Trips and More...
WLA also holds regular party and pub evenings which are an excellent way of meeting other students and enjoying yourself !!! Excursions to the palaces and castles of England are a "must see" for every visitor to the United Kingdom and we have regular trips to Hampton Court Palace, Windsor Castle and Leeds Castle which are highly recommended and will give you the opportunity to have a great day, take some fantastic photos and provide you with wonderful memories.
Premier League Football
For the football fans amongst you the WLA Premier League Football trips are also enjoyed by a great number of students. Many students go regularly; some decide to go for one match whilst for others trips to Manchester United, Liverpool and Arsenal are unforgettable experiences.
Example itinerary for Summer
| | | |
| --- | --- | --- |
| Date | Excursion | Details |
| 29 July | Theatre | Mamma Mia! - a trip to the world famous musical in London's West End |
| 31 July | Windsor Castle | a full day trip to the Queen's favourite residence |
| 4 Aug | Sport | Football in the park - everyone welcome! |
| 6 Aug | Pub | Organised social trip to a famous local pub |
| 13 Aug | Sport | Table tennis competition! |
| 13 Aug | Social Trip | Organised social trip for WLA students |
| 19 Aug | Hampton Court | After class trip to the Palace of King Henry VIII |
| 22 Aug | Match Day | Fulham v Manchester United - Premier League football match |
| 25 Aug | Theatre | Chicago – the musical of the Oscar winning film |
| 27 Aug | Fun | WLA Summer Party |

It was an unforgettable experience. I especially remember the trips with the school to places like Leeds Castle, Hampton Court Palace and Wimbledon Tennis Championships and our weekly visits to the Odeon cinema, how nice everybody was at the school (teachers and students alike)... and of course, my classes and the patience of my teachers trying to explain to us all those grammar rules and the correct use of the language and their efforts to make the classes entertaining.
Desirée Rondón, Venezuela
Contact Us Here
We are members of: